We have received your contact information, and you'll soon receive a confirmation email.
We will be in touch as soon as possible.  Thank you for your patience.
In the meantime, you can already help our campaign!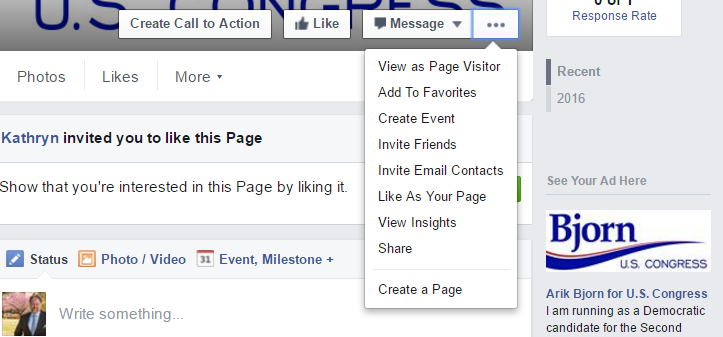 Please follow our Bjorn for Congress Facebook campaign page at www.facebook.com/Bjorn2Run/.
On a PC, please use the INVITE FRIENDS function and invite your Facebook friends.  (Note, the "INVITE" function is not available on phone versions of Facebook.)
Inviting and sharing our posts—but especially INVITING fellow voters—will especially help our ability to reach our neighbors through social media!
Thanks!