October/November 2016
THERE'S A BETTER WAY!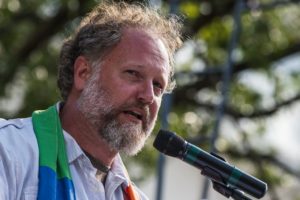 …
THE FINAL STRETCH: "STATUS QUO" JOE REMAINS BY TRUMP'S SIDE
With just one month to go before Election Day, "Status Quo" Joe refuses to follow the lead of his fellow Republicans in Congress and denounce Donald Trump.
"Status Quo" Joe stands with Trump.
"Status Quo" Joe stands by the would-be Sexual Predator-in-Chief—despite the fact that more than 3,000 rapes occur in our state each year, despite the fact that South Carolina remains one of the top five most deadly states for a woman to reside.
"Status Quo" stands with Trump in support of his $25 billion Mexico Wall—even though he already voted ten years ago to fund a multi-billion-dollar Mexico Fence.  While "Status Quo" Joe was working hard the past decade to upset our third-largest trading partner, Mexico, he also voted against every single transportation infrastructure bill that crossed his desk.
"Status Quo" stands with Trump on plans to destroy critical healthcare and retirement programs that benefit vulnerable populations and senior citizens.  "Status Quo" Joe stands with Trump on looking out for corporations before communities, and on serving the special interests of the One Percent.
BUT I STAND WITH YOU—WITH "US"!
Our campaign has been a "WE" campaign from day one.
The fact is, Government is "We the People."  We are Government.  And the job of Government is to efficiently and rigorously link and protect individuals, communities, and industry.  When "We the People" do our job as stewards of society, Government is a powerful, positive force.
I am convinced "There's a Better Way"—a better way for our district, for our state, for our nation.  But we won't progress as a society by being liberal or conservative.  We'll achieve success when we provide opportunities and security for all.  That doesn't mean compromising our values.  It means ensuring that civilized values are represented in a just, prosperous society.  Getting there, of course, is no easy task.
Let's partner to provide our community with increased job opportunities and a better quality of life.  Let's work together to keep our community safe, to build peace, and to ensure freedom.  Let's invest in infrastructure and education.  Let's use our resources as wisely and efficiently as possible to the betterment of all.
Our work together begins today with your contributions and on November 8 with your votes.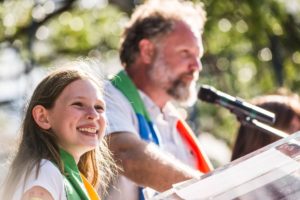 Need a yard sign?  Become a Bjorn Booster today, and we'll deliver a sign to your SC District 2 door.
BECOME A BJORN BOOSTER!  Or as we say:  BE A "BJOOSTER!"
See you on the campaign trail!


"There's a Better Way!"
Arik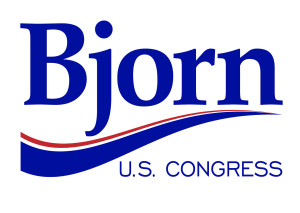 Click our campaign logo to return to the home page.